Welcome to my illustration website. Please enjoy roaming the galleries for samples of the fun and diverse projects I have had the pleasure to paint and design.

Under books & games you'll find a list of my published projects with direct links to buy online. So don't forget to order your favorite book, puzzle or game.

If you are a fan of a specific book series or artwork and are interested in acquiring an original let me know. Most of my original illustrations and paintings are for sale if they are still available. Feel free to email me with any questions.

You can also commission me to paint a horse, pet or people portrait. For more information please visit my portrait website at gloriouspony.com.






The bookfair in Frankfurt is over and I can share some of my new projects with you. There's a new Puzzle from Ravensburger, a Christmas Book for Coppenrath and a superawesome Unicorn Adventcalender! I also have another english language kids book out for the extensive Good Night Books series about Zion Nationalpark - it definitely makes you want to go there if you haven't been yet! See the illustration samples in the fiction/ non fiction section and the projects for sale with online buying link in the books & games section.



I am working on a new and just as exciting stickerbook for Ravensburger, due out 2019. In the meantime: get my horse themed sticker book here.



I am just a week away of finishing David Bolton's and my book "Nimby, Orell and the Pequids Egg" (see property below)! Stay tuned!






I have been working on some book ideas and am now looking to publish these properties:

"Nimby, Orell and the Pequids Egg" is an imaginative adventure story for children on the early reader/ first chapter book level.
"Working as a team will be a challenge in this fun filled adventure for two mischievous young brothers attempting to return a lost egg to its home. As they soon learn, following directions can be as difficult as understanding them in this journey of self discovery on roads less travelled."
For more information please email me.


| | | |
| --- | --- | --- |
| | | "JOSEY and TENGO" is an adventurous and educational children's book series about the courageous little cowgirl Josey and her loyal mustang Tengo. For more information please email me or contact Justin at ShannonAssociates. |
"JEAN & BO" introduces the reader to the basics of Western
Riding and the Cowboy/Cowgirl lifestyle in the (Wild) West. The text is in German, but will soon be translated into english. For more information please email me.


My illustration work is represented in the USA by ShannonAssociates.
I am also a member of the IO - Illustratoren Organisation in Germany as well as VG Bild-Kunst.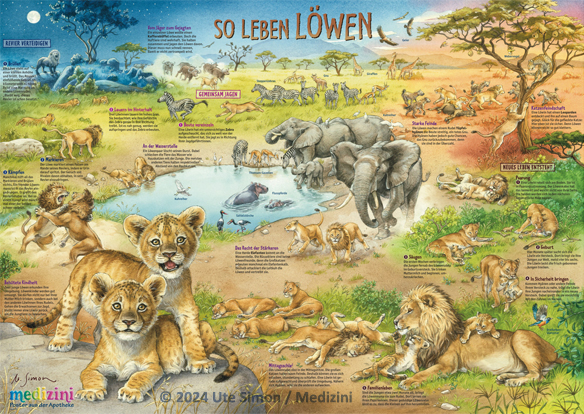 DREAMJOB! I really don't have to say more.. Go get yourself this awesome advent calender.


(I would also like to point out that my illustrations are all copyrighted and commissioned and paid for by other parties. You are not allowed to use them for any kind of purpose without my permission. Please contact me if you would like to use one and if nobody else's rights are violated we can make it happen.)



Thank you for visiting! - Ute
(Last update 10/2018)