Welcome to my illustration website. Please enjoy roaming the galleries for samples of the fun and diverse projects I have had the pleasure to paint and design.

Under books & games you'll find a list of my published projects with direct links to buy online. So don't forget to order your favorite book, puzzle or game.

If you are a fan of a specific book series or artwork and are interested in acquiring an original let me know. Most of my original illustrations and paintings are for sale if they are still available. Feel free to email me with any questions.

You can also commission me to paint a horse, pet or people portrait. For more information please visit my portrait website at gloriouspony.com.






Theres a bunch of new book and puzzle projects on the market and I finally added them to the list in the books and games section:
There's a new Good Night book out and more to come! Check out "Good Night Virginia Beach" to put your little ones to sleep and let them learn about the beautiful places in this country of the USofA.
Also a great new book in Ravensburgers core "Wieso Weshalb Warum" series: "Tiere im Einsatz". Super informative and you will appreciate our animal companions even more after reading and exploring it.



My sticker booklet Native Animals/ "Heimische Tiere" from Ravensburger is on the market. It's so much fun stickering and learning about all the cool animals we have in the book! Get it here.



PUBLISHED!!! "Nimby, Orell and the Pequids Egg" is now for sale online! We created the Pequid Publishing company for David Bolton and my endeavors together. For now see the announcement and online ordering options here.






I have been working on some book ideas and am now looking to publish these properties:
| | | |
| --- | --- | --- |
| | | "JOSEY and TENGO" is an adventurous and educational children's book series about the courageous little cowgirl Josey and her loyal mustang Tengo. For more information please email me or contact Justin at ShannonAssociates. |
"JEAN & BO" introduces the reader to the basics of Western
Riding and the Cowboy/Cowgirl lifestyle in the (Wild) West. The text is in German, but will soon be translated into english. For more information please email me.


I am a member of the IO - Illustratoren Organisation in Germany as well as VG Bild-Kunst.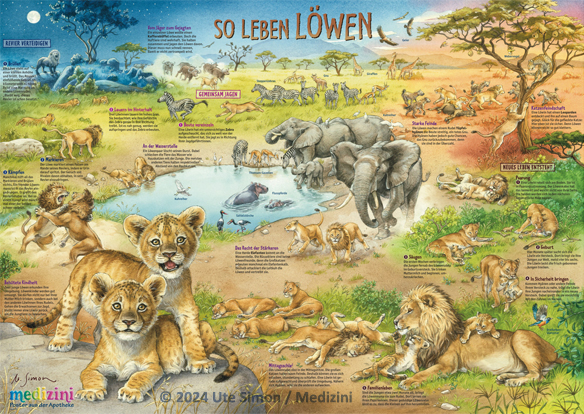 One of my latest books on the market is the "Animals of the World" sticker book from Ravensburger. If you are jonesing for more entertainment - this is it!



Getting back to normal!
Thank you for visiting! - Ute
(Last update 6/2021)